Info:
Info:

The Streetbeat Salsa Co
| The Streetbeat Salsa Co.
Welcome
to The Streetbeat Salsa Co. Since 1995 We've been teaching salsa in London.
I've developed a range of salsa classes, intensive salsa courses and salsa events, plus other fun projects such as Mambalsa dance and comedy shows.
Each project has it's own page with a similar layout and everything is now mobile friendly.
There is still loads of updating to do of the content and many new features to build.
Gettting around
Use the
'What we do' menu
to select a product or
Site map
for features use the
When you are ready to book, share do something click
Actions
There is also some new features such as:
my blogs


Twitter


Youtube playlists


It is a new web site so your feedback is very helpful. All errors are completely my responsibility and I apologise in advanced. I also always appreciate an email to point out the errors where they occur.

Alastair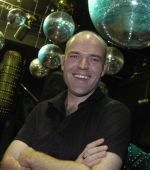 salsa classes and courses
| The Streetbeat Salsa Co.
The Streetbeat Salsa Co. run salsa classes in London in two formats.

The 1-Day Intensive Salsa classes at Beginners level on Saturdays.
Link to the Salsa Rapido 1_day Intensive Course

The four hour i.2.i. -improvers level salsa class on Sundays. i.2.i.
Link to the Salsa Rapido i.2.i. course F.A.Q.

The typical Salsa Class / Salsa Club held in an evening.
This is where there are several salsa classes at different levels are followed by a Salsa Club or free dance.
Link to Camden Salsa



about Streetbeat Salsa
| The Streetbeat Salsa Co.
My name is Alastair Sadler and with my wife Felicity we founded the Streetbeat Salsa Co. in 1995. Our aim was simple. We wanted to pass on the skills we had acquired to an ever growing number of people wanting to learn to dance. We also wanted to promote salsa for the sake of it.
I feel that salsa is a living dance, in that it is constantly evolving. There's no such thing as the authentic salsa. As soon as people believe that, salsa becomes just another folk dance of a bygone era waiting for a new fad to knock it off its pedestal.

We first got hooked when we saw it at the Notting Hill Carnival. It was stylish and sexy, but it didn't conjure up the negative images that other popular dances sometimes do.

We felt privileged to learn in London because the teachers were committed and skilful, but also they varied greatly in style.

We cannot say that we are particularly influenced by Cuban, Colombian or New York styles. It's more fun to mix them all, plus add a load of other stuff from our UK background.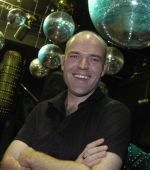 Get our news letter
| The Streetbeat Salsa Co.
We send a weekly New Letter detailing essential information on our
courses and events.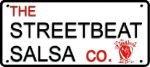 Sub Complete page
| The Streetbeat Salsa Co.
Your email subscription is almost complete...

An email has been sent to the email address you entered. In this email is a confirmation link. Please click on this link to confirm your subscription.

Once you have done this your subscription will be complete.

« Go Back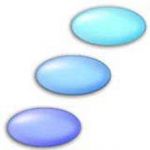 the Salsa Rapido method
| The Streetbeat Salsa Co.
Salsa Rapido is a branded teaching method developed by Alastair Sadler of The Streetbeat Salsa Co.
The method is based on simple premises:
The faster people can get to club competence the most likely they are to be retained in salsa.
Teach techniques common to all regional styles of salsa so dancers can dance with anyone from anywhere.
Avoid bad habits and misconceptions that will limit a student at a later stage.
Promote standards of attitude that reflect the best social values.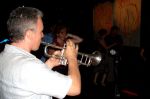 Sub error message
| The Streetbeat Salsa Co.


An error has occurred.


An error(s) has occurred while trying to subscribe you to our contact list:


-Please enter a valid email address.



« Go Back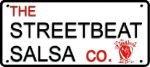 Email Modification Complete
| The Streetbeat Salsa Co.
Your modifications have been completed successfully.

The changes made to your details stored with us have been completed successfully.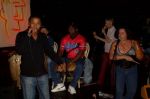 Sub Complete
| The Streetbeat Salsa Co.



Thank you for subscribing to our contact list.

Your subscription is now complete.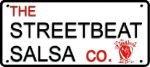 Email Salsa News archive
| The Streetbeat Salsa Co.
Email Salsa News or ESN was a weekly news letter that ran from 1999 to 2007.
It was constructed manually every Friday from events submitted by promoters that were emailed to me.
It remains to this day the only comprehensive email newsletter of the salsa scene and provide a unique snapshot of the London Salsa scene.
Although many links are broken it's pleasant to note how many of the salsa promoters than are still around today.

Email Salsa News archive